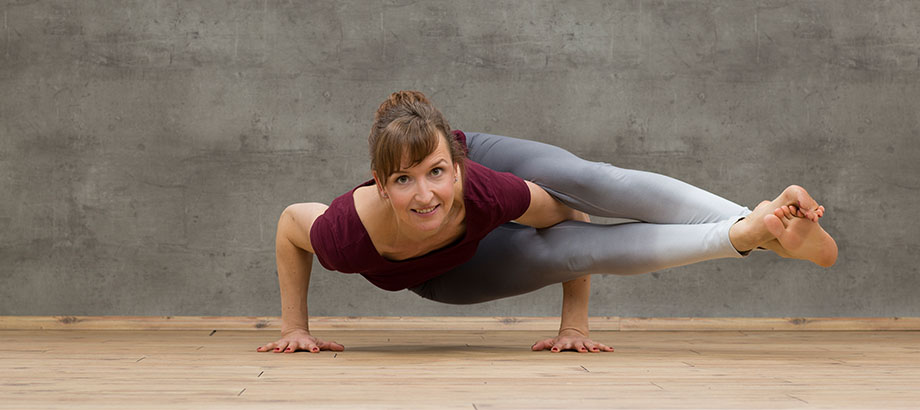 In 2004, I was introduced to Jivamukti Yoga in Berlin. Since then I have been an enthusiastic yogini and love to share what makes me happy.
On my first trip to India I met my beloved teacher Surinder Singh, who ever since has been sharing with me his understanding of the holistic and authentic yoga.
Driven by my love of the Russian language and culture I moved to Moscow in 2006. There I successfully completed my diploma as international yoga teacher. I was inspired especially by my teachers Olga Shevchenko, Sergey Kulygin and Michael Baranov. My hobby turned into my profession. Since 2009, I have been sharing my passion for this vivid philosophy.
Thanks to Petros Haffenrichter I discovered my passion for chanting and playing the harmonium.
Being pregnant with my son inspired me to deepen my knowledge about prenatal and postnatal yoga. I am grateful to Patricia Thielemann and Gurmukh Kaur Khalsa, who taught me a lot.
Since 2012, I have offered yoga classes in German, English and Russian language in Dortmund. I also like to add my knowledge of Thai massage to my yoga classes (Thai Massage School of Chiang Mai).
In 2015, I completed my education in yoga for children with my teacher Petra Proßowsky. 
Om saha naavavatu
sahanau bhunaktu
Saha veeryam karavaavahai
Tejasvi naavadheetamastu
maavidvishaavahai
Om shanti.